Inauguration Ceremony of The PM Youth Talent Hunt Volleyball Provincial League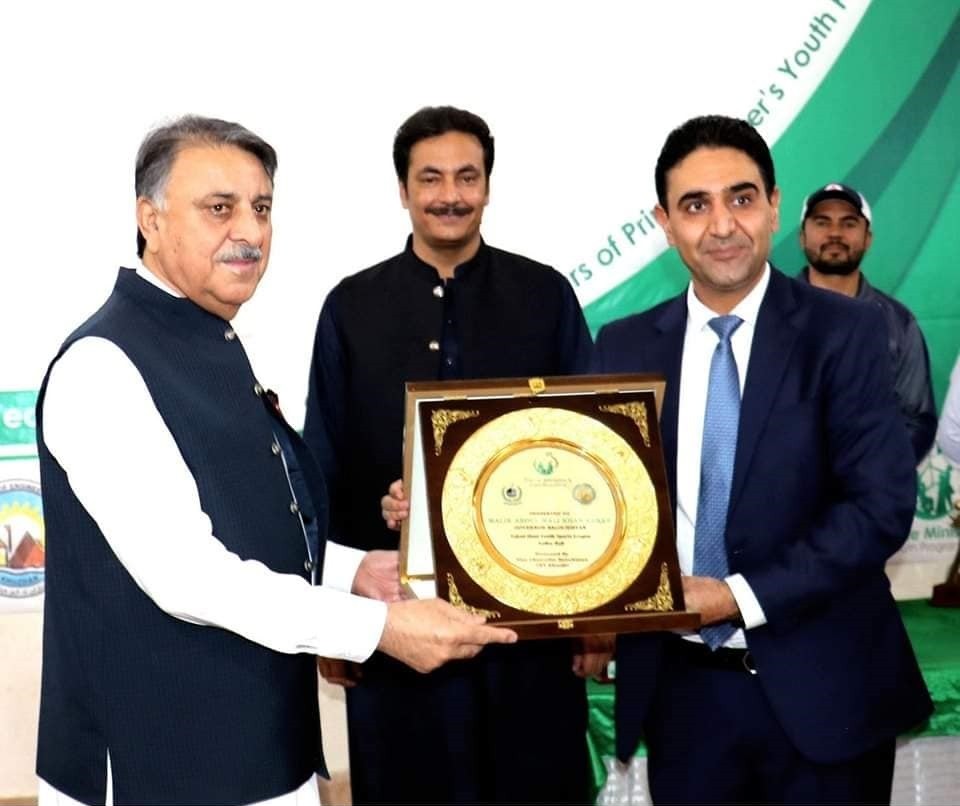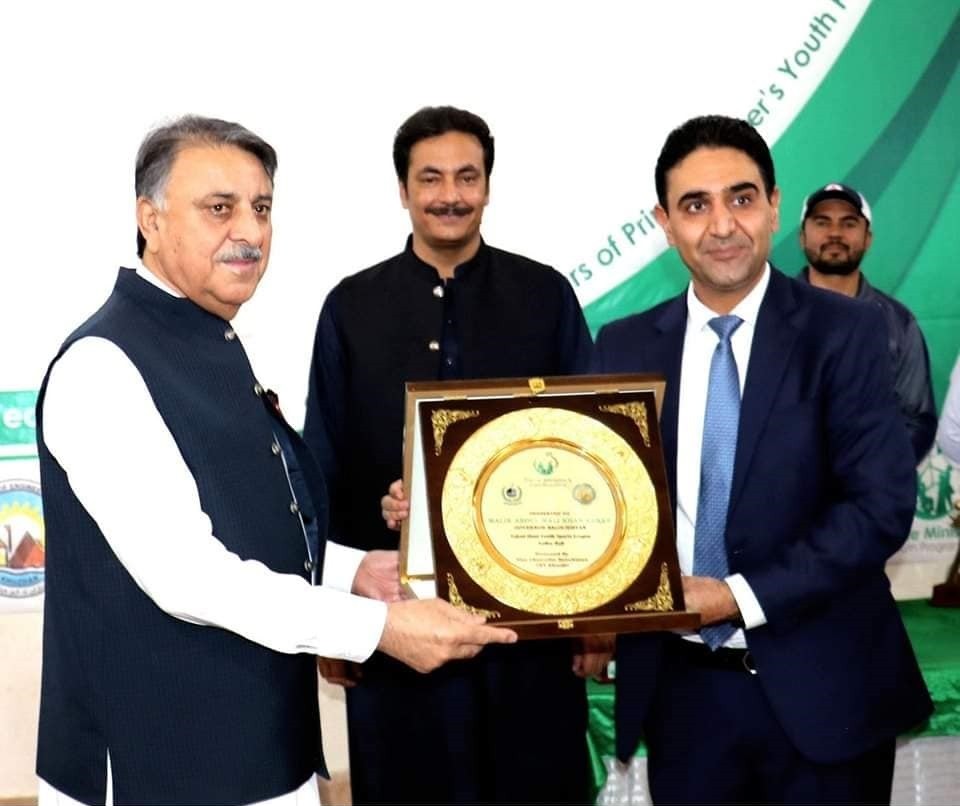 The Prime Minister's Youth Talent Hunt Volleyball Provincial League was inaugurated at Ayub Stadium Volleyball Court in Quetta, organized by Balochistan University of Engineering and Technology Khuzdar. The event's chief guest was the Governor of Balochistan, Abdul Wali Kakar
Vice Chancellor Dr. Sohrab Bizanjo of Balochistan University of Engineering and Technology Khuzdar along with Vice Chancellor of Balochistan University of Information, Engineering, Technology, and Management Sciences, Dr. Abdul Rahman, Pro Vice Chancellor of Lasbela University, Dr. Jalal Faiz, and Director General of Sports Balochistan, Dr. Baloch attended the event.
On this occasion, Aamir Mando Khil and Director General NAVTEC, Hussain Magasi, Director Sports BUETK, Waqar Haazoor, Director Sports Biotechnology, Masood Kasi, Director Sports Lasbela University, Javed Khan, Provincial President Balochistan Volleyball Association, Malik Bilal Khan, along with principals of schools and colleges, were also present. A large number of male and female students participated in the event.
Governor Balochistan, Abdul Wali Kakar, expressed his thoughts and said that the efforts of the Prime Minister of Pakistan in taking such healthy initiatives for the players should be appreciated. He stated that such initiatives are necessary for the development of sports and emphasized the role of Javed Ali Memon, Director Incharge Sports, in the efforts of the Higher Education Commission of Pakistan and especially the Special Assistant to the Prime Minister for Youth Affairs, Shazia Fatima.
Governor Balochistan, Abdul Wali Khan Kakar, said that the Mega Events of Volleyball Matches among teams from different districts of the provincial capital Quetta under the Youth Program of the Prime Minister of Pakistan is a positive step. In this regard, the federal government is providing all possible facilities to the youth of Balochistan. The Prime Minister of Pakistan's Talent Hunt Program will be instrumental in the appropriate training of the new generation. He said that we are proud of all our national players and hope that they will continue to raise the nation's head with pride. He expressed these thoughts while inaugurating the event held under the Talent Hunt Program of the Prime Minister of Pakistan, Mian Shahbaz Sharif, in the provincial capital Quetta today. On this occasion, Governor Balochistan said that ensuring the participation of teams of men and women in volleyball from five districts of Balochistan is definitely a positive step towards a healthy society. After all, there is a deep relationship between the human body and mind. The physical health of the body is actually the guarantee of mental health. Governor Balochistan said that we do not lack capable players; they only need appropriate training and facilities. He said that Pakistan has been a world champion in various games and still holds a prominent position in the world of sports. The current government is committed to promoting sports and is providing all possible facilities to the youth of Balochistan who are interested in various sports. Governor stated that it is a matter of pride that our internationally renowned athletes have brought Pakistan's name to the forefront. Talent can be nurtured and polished by providing facilities and opportunities. On this occasion, Governor Balochistan, Vice Chancellor Sohrab Khan Bizanjo of Khuzdar University of Engineering, Dr. Abdul Rahman of BUETM, and Director Sports Dr. Baloch distributed commemorative shields and souvenirs among the players and organizers.