News and Events
Contact the Director Administration Office: Call: +92-848-550120 E-mail: directoradmin@buetk.edu.pk
Date of commencement of Examination
It is informed to candidates of Bachelors of Engineering First & Second years (Old) appearing in the Annual Examination, 2011 in disciplines of Civil, Electrical, Mechanical & Computer Systems that the following schedule of examination, submission of forms & fee has been fixed:-
Date of commencement of Examination 20-03-2014
Last date for submission of forms & fee without late fee 08-03-2014
Last date for submission of forms & fee with 100/- rupees late fee 12-03-2014
Last date for submission of forms & fee with double the prescribed fee 15-03-2014
Last date for submission of forms & fee with triple the prescribed fee 18-03-2014
NOTE: - Each candidate will get the examination form from h/er/is respective department personally. S/he will fill it correctly in h/er/is own handwriting & deposit it in h/er/is respective department enclosing the following documents: -
Three copies of latest photographs.
Three copies of National Identity Card.
Copy of Bank Challan Accounts Branch Copy of UBL University Branch, Khuzdar.
A copy of D.M.C or Provisional Certificate of the last examination.
A copy of Matriculation Certificate.
Job Opportunities on Contract Basis
Balochistan University of Engineering and Technology, Khuzdar invites applications from motivated and competent candidates for the post of Assistant Engineer (NPS-17) and Publication Relation and Media Officer (NPS-16).
:: Download Advertisement
BUETK Launches its Alumni Association BUETAA
With profound pleasure BUETK announces to launch its Alumni Association (BUETAA) to bring all BUETK alumni on a single platform. A strong Alumni network of the university will provide a forum for meeting old class-mates and friends and to share life experiences and professional achievements. In this regards all the BUETK graduates are hereby informed to get themselves registered with BUETK Alumni Association (BUETAA) by filling the online form.
You may also get yourself registered just by sending us a SMS on mobile number.0332-0803082 mentioning name, discipline, year of passing and current position.
:: Download Advertisement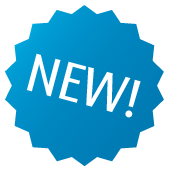 :: BUETAA Online Registration Form